News
March 7, 2014
Please see attached Public Bulletin 2014-02 announcing a change in contact information for Blaine Entry Specialists.
Effective 03/10/2014
http://www.cbiffaws.org/docs/2014-02_Entry_Specialist_contact.pdf

**************************************************************************************************************************************
March 3, 2014

CBP Trade Information Notice 14-04: Customs Broker Exam
http://www.cbiffaws.org/docs/CBP_TIN_14-04.pdf

***************************************************************************************************************************************

March 3, 2014

Lacey Act Proposed Legislation Hearings

Lacey Act Amendments Unnecessary, Threaten Wildlife Protections, Say
Administration Officials
Pending legislative amendments to the Lacey Act would hurt the U.S. domestic timber industry and
increase the risk of ecological damage by hampering the interagency ability to regulate illicit
trafficking of environmental products and species, said government and industry officials and
conservation advocates at a Feb. 27 congressional hearing. The House Natural Resources
Subcommittee on Fisheries, Wildlife, Oceans and Insular Affairs hearing examined the Aquaculture
Risk Reduction Act, HR-3105 (here), Lacey Act Clarifying Amendments Act, HR-3280 (here), The
Lacey Act Paperwork Reduction Act, HR-3324 (here), and North Texas Invasive Species Barrier Act,
HR-4032 (here).
"The Lacey Act is the cornerstone of resource protection and conservation law enforcement," said
William Woody, chief of the Office of Law Enforcement at the Fish and Wildlife Service (FWS). "The
bills you are considering today would weaken the Lacey Act at a time when it is one of our primary
tools for combating unprecedented levels of illegal wildlife trafficking worldwide." The FWS opposes
all four pieces of legislation, said Woody.
The Lacey Act Paperwork Reduction Act would allow importers and those that engage in interstate
commerce to keep declarations for relevant wildlife available on demand for the Fish and Wildlife
Service and other agencies, rather than require automatic declarations. The Animal and Plant Health
Inspection Service (APHIS) has received roughly 2 million declarations since 2008, but only
processes a small percentage due to insufficient manpower, said Michael Watson executive director
of APHIS. The $10-$30 per declaration importers pay through customs brokers is a real burden,
admitted Watson and other witnesses. But many of the objectives the legislation targets can be
addressed administratively, said Watson.
About "85 percent of declarations are done electronically through customs brokers and 15 percent on
paper," said Watson. "With our new electronic system that we're hoping to roll out very soon, we're
hoping that makes the process even easier and less costly." The APHIS has also begun drafting de
minimis action so "minimal" amounts of timber can enter the country free of charge, said Watson.
The APHIS defers to the FWS opposition to all four pieces of legislation, said Watson.
The Lacey Act Clarifying Amendments Act would potentially cause unintended economic and
environmental consequences by exempting plant products that were protected by the Lacey Act prior
to 2008 amendments to the law, said Woody and committee Democrats opposed to the legislation.
Subcommittee Chairman John Fleming, R-La., sponsored the legislation in October 2013 (see
13101114). Similar legislation has been debated on Capitol Hill for years, said Marcus Asner, a
lawyer with Arnold & Porter who has worked on Lacey Act matters both for the firm and as federal
prosecutor, after the October introduction.
The Aquaculture Risk Reduction Act, an amendment that would exempt accidental trafficking of illicit
or injurious wildlife from prosecution, aims to find a solution for a problem that does not exist, said
Andy Buchsbaum, regional executive director for the Great Lakes Region at the National Wildlife
Federation. "Criminal penalties in this section are capped at $10-20,000 depending on the act, and
jail time is provided for knowing violations … knowing, criminal violation is the key," said Buchsbaum.

The FWS has never criminally prosecuted an accidental violation of the Lacey Act, said Woody. "So
what's the problem this bill is trying to address?," asked Rep. Alan Lowenthal, D-Calif. "The law is
written to keep entities from quote 'knowingly' transporting injurious species or in the exercise of due
care, should have known of the violation, which is as it should be."
But the Lacey Act is a complicated and convoluted law that the business community is generally
unable to decipher, increasing the possibility of an unintended breach or an unanticipated
punishment, said Harrison Pittman director of the Natural Agricultural Law Center at the University of
Arkansas. "The basic concern is that individuals would be, even if theoretically, subject to criminal
penalties or civil penalties or the threat of prosecution by engaging in … just the ordinary course of
what they do."
The Lacey Act, and notably 2008 amendments to the law, has also, however, helped to crack down
on illegal timber imports in the U.S., while helping to foster growth in domestic industry, said
Lowenthal. Chinese-imported timber, likely sourced through illegal means and channels, has severely
harmed domestic industry and caused entire plants to shutter, said Tom Talbot, CEO of Glen Oak
Lumber and Milling.
"This is where the full implementation of Lacey Act becomes vital," said Talbot. "Despite the wellintentioned
efforts to eliminate burdens on the business community, the actual effect will be to
eliminate an important tool that allows U.S. authorities to identify and track shipments, particularly
those of huge volume and frequency from countries of questionable timber sourcing." Lawmakers
should instead pursue the Invasive Fish and Wildlife Prevention Act, HR-996 (here), a bill that would
increase regulation on non-native wildlife and establish an electronic database that makes public all
quantities of imports of all live wildlife and the regulatory status of such wildlife, said a number of
witnesses and committee Democrats.
But the proposed amendments would generally maintain surveillance and regulation of illicit wildlife,
while streamlining compliance and facilitating commerce, said President of Autor Global Strategies
Erik Autor, who testified on behalf of the Lacey Act Coalition. "Enforcement and compliance are
needlessly expensive and inefficient, due in part to the volume of information being submitted
particularly through paper declarations. This problem compromises the quality and utility of the
information collected and the ability to do targeted enforcement," said Autor. The 2008 Lacey Act
amendments act as a "non-tariff trade barrier to burden or disrupt" legal commerce, added Autor. –

******************************************************************************************************************************************

February 27, 2014

CSMS# 14-000123 - Delays in ISF Processing
02/27/2014 01:47 PM EST

Ocean Manifest

CBP is aware that responses to ISF transmissions are delayed. While this issue is worked on the trade is advised to transmit normally but do not submit a second filing in order to attempt to force an acceptance. A follow-up message will be sent out once processing is back to normal.


***************************************************************************************************************************************

February 6, 2014
HTS Note Change Allows New MPF Exemptions
Effective January 1, 2014,new HTS Statistical Note 3(c)(iv) exempts payment of MPF for products from FTA countries qualifying for the Civil Aircraft, Pharmaceutical Appendix or Intermediate Chemicals for Dyes programs. Customs states that the exemption applies even if the products do not meet the FTA origin or direct shipment requirements.
According to Customs, the 2014 HTS was updated" to indicate that goods imported under the Civil Aircraft Agreement, Pharmaceutical Agreement and Intermediate Chemicals for Dyes Agreement (SPI [Special Program Indicators] "C," "K," and "L," respectively) that are the product of a country with which the U.S. has a FTA that provides the MPF exemption can be imported free of merchandise processing fee (MPF)."Only products that qualify under those three agreements are eligible.
In order to obtain the exemption the importer must use or instruct the broker to use Special Program Indicators C#, K#, and L#, as applicable. Customs stated this new MPF exemption applies even "if the FTA's more stringent origination rules and imported directly rules are not met."
Specifically, Customs has informed us that this exemption would apply "irrespective of the country of export" meaning that the product does not have to be shipped directly from that FTA country. For example, a "C", "K", or "L" product originating in Israel may be shipped through a port in Europe to the US and still qualify for this exemption.
The new statistical note applies only to the FTA's that offer MPF exemption:
* Australia (AU)
* Bahrain (BH)
* CAFTA (P or P+)
* Canada (CA)
* Chile (CL)
* Colombia (CO)
* Israel (IL)
* Korea (KR)
* Mexico (MX)
* Oman (OM)
* Panama (PA)
* Peru (PE)
* Singapore (SG)
The product must originate in one of these FTA countries in order for an importer to claim the MPF exemption. The importer must be able to prove origin, even though the product does not qualify for FTA treatment. For example, civil aircraft parts that qualify for "C" treatment are substantially transformed into products of Israel, however the 35% value added requirement for FTA treatment is not met. Those parts would qualify for this new MPF exemption if claimed properly.
Customs also informed us that ACS is being programmed to accept the new SPI's and "Until ACS programming is completed, importers wishing to avail themselves of the merchandise processing fee (MPF) exemption …other than [from] Canada or Mexico, should file a non-ABI summary or await the pending programming change before making a PEA, PSC or 19 USC 1514 post-importation claim."
We are awaiting a response from Customs on the timing of the ACS programming change and whether Customs regulations will be changed accordingly.

*******************************************************************************************************************************
February 5, 2014
CSMS# 14-000074 - Port of Seattle, Washington (3001); Citywide Super Bowl Events Snow DayFebruary 5, 2014.
02/05/2014 02:33 PM EST

Automated Broker Interface

Importers and filers are granted a one-day grace period for the submission of 10th day documentation and/or duty payment at the downtown Seattle location (port code 3001) if needed for today, February 5, 2014. The Port of Tacoma (3002) and Sea-Tac (3029), as well as the other outlying ports, will continue to be fully operational. Please contact (206) 553-0770 or (206) 553-1554 if you have any questions.

Go Hawks!
********************************************************************************************************************************

January 28, 2014
Time to Face the Real Problems with Port Trucking - Bruce Wargo, President & CEO, PierPass Inc.
From: Bruce Wargo, President and CEO, PierPass Inc.

As someone involved with or interested in the Ports of Los Angeles and Long Beach, I believe you will want to know about efforts underway that could raise the cost of moving cargo through these ports.

Within our existing Peak and OffPeak shifts, there is plenty of available capacity for additional cargo. During the second half of the OffPeak shift (11:00 p.m. to 3:00 a.m.), many terminals are seeing very little volume, and volumes are also often light during weekday mornings.

Nonetheless, certain trucking interests and their allies have called for mandating terminal gates at the Ports of Los Angeles and Long Beach to remain open 24 hours a day, seven days a week, and want to impose penalties on terminals when turn times exceed a threshold.

The terminal operators believe these efforts are based on both faulty data and a failure to face the real problems with harbor trucking. In an effort to cut through to the truth, I wrote an opinion piece I wrote that was published Friday in the Journal of Commerce.

The article can be viewed here http://goo.gl/XRe3tB (requires JOC registration), and I've pasted the text below.

Regards,
Bruce Wargo


It's Time to Face the Real Problems with Port Trucking

Bruce Wargo | Jan 24, 2014 10:00AM EST

Published on JOC (https://www.joc.com)

Like death and taxes, it seems certain that wrangling between trucking companies and marine terminals over truck turn times will always be with us.

Trucking interests and their allies have called for mandating terminal gates at the Ports of Los Angeles and Long Beach to remain open 24 hours a day, seven days a week, and want to impose penalties on terminals when turn times exceed a threshold. These efforts are misguided, based on both faulty data and a failure to face the real problems with harbor trucking.

Imposing such measures would achieve precisely the opposite of the intended effect, by significantly increasing the cost of doing business at the Ports of Los Angeles and Long Beach, driving away discretionary cargo, and thus reducing revenue opportunity for drivers and trucking companies serving the ports.

The turn time issue is a diversion that lets the trucking industry remain in denial about the real problems - too many trucks for the current volume of cargo, and inefficient port trucking practices.

Truckers face a big challenge to their economic model, which was built around used trucks that cost $15,000. Now they have new $100,000 trucks mandated by California and port clean air rules, and it's a challenge for them to cover that increased cost under the current harbor trucking model.

Some of them are trying to make the case that they can't pay for their trucks because the marine terminal operators aren't working hard enough. But reducing turn times by a few more minutes isn't going to solve their problems.

Turn times - the amount of time it takes for a truck to pick up or deliver a container at a marine terminal -have little to do with how much money truckers earn from port drayage. The idea that truckers could move more containers and earn more money if turn times were faster is based on faulty logic. All import and export containers at the ports already are being picked up and delivered. There are no extra containers waiting to be moved.

There are roughly 30,000 container moves a day and 10,000 port trucks. There are only two ways to change the average number of moves port trucks do in a day: Attract more cargo, or reduce the number of trucks. It's simple arithmetic.

As long as those numbers stay constant, it's a zero-sum game for truckers. The only way one driver can do more turns is by taking turns away from another driver.

A Finger on the Scale?

The Harbor Trucking Association recently introduced its Truck Mobility Report, which measures turn times at the LA and Long Beach terminals. While we welcome efforts by third parties to track cargo movement, we believe it is crucial for policymakers to understand what the numbers represent. What they certainly don't represent is a benchmark to build policy around.

Consider this: if a bank opens at 9:00 a.m. and you show up at 8:00 a.m., is it fair to complain about having to wait an hour for service? That is how the HTA is tracking data.

Under the HTA's methodology, it starts counting waiting time well before the terminal gates open. In the afternoons, if a truck lines up at 4:30 p.m. for the OffPeak gates that open at 6:00 p.m., the wait is counted as starting at 5:00 p.m., according to the HTA's description of its methodology. In the mornings, the HTA says it begins counting wait times at 6:00 a.m., two hours before the gates are scheduled to open.

Initial lines typically disperse quickly after the gates open at 8:00 a.m. While a truck arriving at 8:30 a.m. will often be able to drive right up to the gate, a truck arriving at 6:00 a.m. is guaranteed a minimum two-hour wait. It makes no sense to average those times together and portray it as a measure of terminal efficiency.

Trucking companies need to start taking more responsibility for their business practices. By refraining from sending trucks to the terminals long before the start of the daytime and OffPeak shifts, avoiding the contractually-mandated lunch hours, and taking simple steps to avoid trouble tickets, they can significantly reduce their average turn times.

How Long is Too Long?

A question no one has answered: How long should turn times be, and why?

Picking up an import container at a terminal isn't like picking up a cheeseburger at a drive through. More than a dozen important issues need to be addressed in security, financial integrity and safety during the process. Many of these checks are required by the Federal government to protect security and enforce trade requirements and duties, while others are required by the terminal operators to ensure that valuable cargo goes to its rightful owners.

Container shipping is a complex interplay among a large group of independent parties - manufacturers, cargo owners, shipping lines, terminal operators, labor unions, truck owners, truck drivers, chassis leasing pools, warehouse owners, logistics companies, railroads and more - and actions by any of those groups can easily throw the whole system out of whack. A case in point is the unusual congestion experienced at the ports in late December and early January this year. Multiple factors converged - a large number of ships arriving at the same time, a shortage of skilled labor due to holidays, and disruptions in the chassis pool as shipping lines transfer chassis ownership to third-party fleet operators.

Cargo owners and terminal operators are already investing heavily to prevent gridlock in and around the ports. Since 2005, our marine terminal operators have worked together through PierPass to address congestion issues by running OffPeak shifts on nights and Saturdays. PierPass has been extremely successful in meeting the objective of reducing congestion. The OffPeak shifts have enabled the Ports to avoid a repeat of the gridlock that brought cargo to a standstill in 2004. About 55% of container moves now happen during the OffPeak shifts.

There is plenty of unused capacity at the terminals. In launching PierPass in 2005, the terminals nearly doubled the number of gate hours per week. Container volume was expected to grow rapidly to fill the new second shift, but by 2013 it was only slightly higher than it was in 2005. For the ports to mandate 24/7 operations at current cargo volumes would be financial suicide.

The OffPeak program, which cost $161 million in 2012, is partly funded by the Traffic Mitigation Fee charged on non-exempt containers using terminal gates during peak hours. TMF fees, paid by cargo owners, totaled $111 million in 2012. The terminal operators made up the difference and contributed an estimated $50 million on top of the TMF to pay for the cost of the second shift.

Like other business owners, terminal operators must decide every day how to operate most efficiently amid changing conditions - how much labor to hire and when to deploy it, the optimal hours of operation, and financially viable levels of service. For a governmental body to dictate such things is a recipe for inefficiency and higher costs for all.

Ultimately, it's the cargo owners paying the bills to move their cargo through the ports. Financial levies on other industry participants will flow through to the cargo owners and drive away their business.

The marine terminal operators are already bearing the financial burden of improving the efficiency of port operations. More governmental interference will not help, and will more likely than not hurt those it was intended to benefit. The real problem facing harbor trucks is one of oversupply - too many trucks chasing a finite number of containers. If the trucking industry is not willing or able to reduce the number of port trucks, then the only real solution is to increase the number of containers moving through the ports. The last things the ports need right now are higher costs and less flexibility.

Bruce Wargo is president and CEO of PierPass, Inc.



For more information and to learn more about PierPass, visit: www.PierPass.org.


********************************************************************************************************************************
January 22, 2014
CBP Trader Information Notice 14-02: Centralized Examination Station, Area Port of Seattle
Invitation for Public Comment
http://www.cbiffaws.org/docs/CBP_TIN_14-02.pdf
http://www.cbiffaws.org/docs/Mitco_Limited.pdf
http://www.cbiffaws.org/docs/MacMillan_Piper.pdf
http://www.cbiffaws.org/docs/PCC_Logistics.pdf
http://www.cbiffaws.org/docs/Mercer_Distribution.pdf
http://www.cbiffaws.org/docs/Horizon.pdf
http://www.cbiffaws.org/docs/CEVA.pdf

********************************************************************************************************************************
January 21, 2014

Peter Friedmann's View from Washington DC – January, 2014
We are now 10 months away from the midterm elections. While it seems that we just finished going through an election cycle, it's that time again: incessant requests, even demands, by Members of Congress for campaign contributions. No bill brought to the House or Senate floor without consideration as to the impact on the elections. After all, control, or rather the Majority, of the House and Senate are in the balance. So while we would like this Congress and President to base their consideration of solutions to the many challenges our country faces, solely on the merits, I'm afraid that neither Congress nor the White House is either inclined or capable of doing so. That does not mean however, that they can't get important work done this year, and we are already seeing some signs of that, despite the toxic partisan/campaign environment. We us have to navigate our way through, on behalf of our clients, to achieve real solutions.
Even as both parties maneuver to increase their numbers on Capitol Hill an exodus from the Hill has begun. So far this year 16 sitting members of Congress have announced that they will not seek reelection. Some for health reasons, but most expressing their frustration with the gridlock and acrimony, tired of the incessant fund-raising they must do, rather than being able to focus on their jobs as legislators.
So questions confront us: Will Congress do its regular business on policy and laws which are not headline grabbers, but are just 'good government"? For example, will they renew non-controversial expiring tax and import duty provisions, in order to restore predictability, and avoid potentially catastrophic financial injury for companies that depended on Congress to renew long standing provisions on which they have come to depend? Will Congress finally have the courage to enact a realistic means of funding transportation infrastructure, whether it be the full expenditure of taxes currently collected, or the increase in the federal gas tax, or the imposition of a new trucking tax?
On this point, we are optimistic that partisanship will be put aside at least as far as the waterborne navigation, and the water resources development act will be passed, directing most HMT to finally, after 25 years, be spent on the purpose for which it was enacted – – ocean and river navigation infrastructure. As far as highways, bridges, transit including ferryboats, we await the new leadership of the Senate Finance Committee. Oregon's Sen. Ron Wyden takes the helm; together with his Republican counterpart in the House of Representatives, they must make a hard and hopefully creative decision as to how to raise the $600 billion needed to maintain our highways, bridges and transit infrastructure each year. One encouraging development is the introduction this month of a bill to fund freight transport infrastructure, including a realistic provision for generating the necessary revenue.
As with proposals for new taxes, White House leadership will be essential for another highly controversial subject – – international trade expansion. Every bill or trade treaty that reduces existing trade barriers, quickly becomes highly partisan and contentious. Does eliminating barriers to trade benefit our exports, by opening foreign markets, or does lowering barriers allow foreign goods to penetrate our own market? Or both? We know that for the past 55 years it has taken an active President to muscle trade expansion legislation through Congress. Its too early to tell if Pres. Obama will step forward to push through the TransPacific Partnership and/or the US–EU trade agreement. Neither is close to final form yet, negotiations will continue into next year.
We are not finished hearing about the Affordable Care Act, a.k.a. Obamacare. It will be a regular fixture on the campaign circuits around the country. The President will continue to push deadlines back until after the midterm elections, in order to avoid impacting the reelection chances of those members of Congress who voted for the ACA.
Despite our concern with the often detrimental impact of an election year, we are encouraged by a series of agreements between Republicans and Democrats on the budget. There are opportunities for another battle over the increase in the debt limit, but neither party did well in the public eye during the government shutdown this past fall; it's my view that the biggest battles 2014 will not be about the budget. It's also my view that additional members of Congress will decide that they have had enough, and will call it quits. Freed from the demands for partisan posturing and fundraising, will they be able to vote more independently, creatively, constructively?
It could be another "do nothing" year, or it could turn out to be a surprisingly productive year on Capitol Hill.


********************************************************************************************************************************
January 16, 2014
From the LACBFFA -- Increased ISF Enforcement

U. S. Customs and Border Protection (CBP) has told us that on January 20 they are increasing their enforcement posture. CBP will increase the number of manifest holds for ISF non-compliant consolidated shipments. Additionally, CBP will continue to place manifest holds on all cargo shipments, both regular and consolidated containers that do not have an ISF on file 48 hours before the arrival of the vessel. After the holds are placed, CBP will manually review those existing holds no sooner than 72 hours after vessel arrival to look to verify if the ISF information has been filed and matched to the manifest

After the ISF is posted as filed, CBP will do its review for possible exam. Based on the ISF information filed, CBP will determine if the ISF information submitted warrants additional enforcements actions, including Non-Intrusive Inspection (NII) and/or a warehouse examination.

CBP will continue to follow it procedures to allow for the move of containers with consolidated cargo on ISF hold on any particular house bill of lading to its designated Container Freight Station (CFS) once a hold on the offending house bill(s) of lading has been coordinated with the CFS.

The trade community may contact CBP, via email at LALBATU@cbp.dhs.gov 72 hours after vessel arrival to request a status of a shipment on ISF hold.
********************************************************************************************************************************
January 15, 2014

NCBFAA - APN: ACE PSC Guidance
http://www.cbiffaws.org/docs/140114_CSMS_14-000027_PSC_Guidance_for_Omitted_Invoices.pdf
http://www.cbiffaws.org/docs/140114_JR_ACE_Topic_PSC_2012.pdf
http://www.cbiffaws.org/docs/140114_JR_CBP_HQ_PSC_Webinar_Presentation_v.09012011.pdf
*********************************************************************************************************************************
January 09, 2014

CBP - Trade Information Notice 14-01 (Expiration of GSP)
http://www.cbiffaws.org/docs/CBP_Trade_Information_Notice_14-01.pdf
**********************************************************************************************************************************
December 19, 2013

2013 Year End Immediate Delivery Procedures from CBP-HQ
http://www.cbiffaws.org/docs/Guidance_2013_Year_End_Immediate_Delivery_Procedures.pdf

***********************************************************************************************************************************
December 11, 2013

CBP TIN 13-27: Telephone Contact List - Trade Operations, Area Port of Seattle Trade Community
http://www.cbiffaws.org/docs/CBP_TIN_13-27.pdf

***********************************************************************************************************************************
December 09, 2013

CBP TIN 13-26: Bonded Facility Background Vetting
http://www.cbiffaws.org/docs/CBP_TIN_13-26.pdf

***********************************************************************************************************************************
November 19, 2013
It has been confirmed that all NCBFAA CCS & CES points have been applied for attending WESCCON 2013.

***********************************************************************************************************************************
November 19, 2013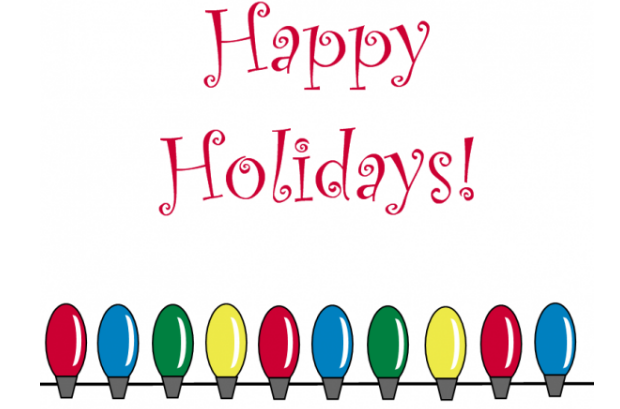 ***********************************************************************************************************************************
November 15, 2013
CSMS# 13-000554 - ACE Reports Webinar and Training Reference Guides Now Available at CBP.gov
11/15/2013 09:06 AM EST

RAIL MANIFEST

U.S. Customs and Border Protection (CBP) has posted the "Basic ACE Reports for Trade" webinar, "ACE Reports User Guide" (UG) and "ACE Data Extracts Quick Reference Guide" QRG) to CBP.gov. The recorded webinar and reports training documents provide instructions on running ACE Reports and data extras for all trade users and describe the navigational changes to the updated ACE Reports interface, deployed on November 2, 2013.

To access the recorded webinar and ACE Reports training documentation, please visit the "ACE Training and Reference Guides" page of CBP.gov/ACE and click on "ACE Reports". You may also view the information directly by using any of the following URLs in your internet browser:

CBP is planning to record an additional webinar to highlight advanced capabilities available in the updated ACE Reports interface. A future CSMS will be published when the webinar is available online.

--ACE Data Extracts QRG - http://www.cbp.gov/linkhandler/cgov/trade/automated
--ACE Reports Webinar - https://share.dhs.gov/p5882fvet16/
--ACE Reports for Trade UG - http://www.cbp.gov/linkhandler/cgov/trade/automated/modernization/ace_welcome/
ace_reports/ace_report_user.ctt/ace_report_user.pdf

************************************************************************************************************************************
November 14, 2013
Working With ACE Reports - from the office of Vice President, Gary Ryan

Working With ACE Reports

Customs brokers may want to run an ACE report, AM-008, to make sure that all of the customs entries for importers who import from GSP beneficiary countries have been flagged with the "A" for GSP. CBP changes the "A" flag in their system to a "Q". ACE reports has changed dramatically and is different to use than the prior ACE reports.
To begin, on Internet Explorer, go to Tools and on Compatibility View Settings, make sure the boxes are unchecked and there is nothing showing in the box. Save it that way. You may have to change it for other sites; but, ACE needs it turned off.

Go into ACE and then go into Accounts. On the left hand side of the screen pick Reports and then click Launch Tool. A new window will open.
The default tab is Home. Go from the Home tab to Documents, right next to it.
At the bottom of the screen on the left hand side, click Folders
Go to Public Folders and open it by clicking the "+" sign, the open ACE
Go to Account Management and then go to Detail Reports
Highlight Entry Summary (do not open it)
Go to AM-008 – Entry Summary Line Detail – 8th line down. Double click on it to open it.
Put in your broker code (Take out All by using the arrow icon by the window)
Put in Importer Number you want to view. (Take out All)
Put in Begin Date when you want to start
Put in End Date (Today)
Click OK to run the Query

After query is run and you have the report. It will show the country of origin and, in the column labeled Prmry SPI Ind, show whether GSP was claimed with an "A" or a "Q". You can modify the database report the same way you can work with Excel. You can print the report at any time or save the report with the icons next to Web Intelligence near the top left hand side of the screen. You can save it onto your computer's hard drive to work with in Excel.

If you have problems you can call the ACE Help Desk or, for faster response, email ace.support@cbp.dhs.gov.

Regards,
Gary Ryan

***********************************************************************************************************************************
October 3, 2013
From the NCBFAA:
Government Shutdown News Available for the Duration of the Crisis

In anticipation of potential challenges and difficulties our members may encounter owing to the ongoing Federal government budget shutdown impasse, the NCBFAA plans to post whatever information related to this situation that we receive from our members and others around the country. The sequence of postings will be chronological for now but may become categorical to accommodate any substantial increase in submissions. We will continue updating this NCBFAA Government Shutdown News site until the current situation is resolved.

If you have any relevant information you would like to see posted here please feel free to submit it to comm@ncbfaa.org and we will be happy to consider it for inclusion on the site.

1200 18th Street, NW, Suite 901
Washington, DC 20036
Phone: 202-466-0222
Fax: 202-466-0226
www.ncbfaa.org

************************************************************************************************************************************
October 1, 2013
FWS Edec Filing System is down due to the government shutdown

From the office of Debbie Logan:

The FWS Edec filing system is down due to the government shutdown. Local FWS inspectors are working and were unaware of the system shutdown. They will be accepting paper copies of the 3177 in the interim.

************************************************************************************************************************************
October 1, 2013
US Government Shutdown

From the office of President, Debbie Fischer

CBIFFAWS Members,

After speaking with Entry Branch Chief Michael Urbick this morning, business will continue as we know it in the entry division of Seattle and Tacoma. The staff in these areas are considered to be exempt from furlough and therefore will not impact the release process.

October 8th Customs Brokerage Exam will continue as scheduled.

Government employees that have been furloughed included some administrative and support staff.

Please consider these limitations when trying to contact the government offices going forward.

Best regards,
Debbie Fischer-LCB/CCS
Branch Manager - Seattle
President - CBIFFAWS
Livingston International
————————————————————

**********************************************************************************************************************************
September 26, 2013
BIG ISSUE FOR FORWARDERS AND NVO'S AT WESCCON

From the office of Peter Friedmann:

Good morning,

Based on the public comments received, the FMC's proposed new Ocean transportation Intermediaries regulations, may be the worst proposed rule in that agency's history. 100% of the comments submitted, including the PCC's, were strongly opposed, most of them vigorously opposed, calling for a complete withdrawal of the proposed rule. Even the ocean carriers, frequently seeking further restrictions on NVO's, are opposed to this rule as unworkable, to say the least. It will impose additional costs, burdens and uncertainty on all forwarders and NVO's, and parts of the rule simply reflect a lack of understanding of basic international ocean transport practices.

Two of the 5 Commissioners opposed this rule, even before its publication and the onslaught of public opposition. This includes Commissioner Rebecca Dye, whose comments follow.

This proposed rule was the first rulemaking by the FMC under the new Chairman Mario Cordero, former Commissioner of Port of Long Beach. Guess where you will have a chance to hear him, and ask him questions about his proposed rule? At WESCCON. He will be the keynoter on Saturday, October 19.

Would you like to register for WESCCON? The early bird rate is still available, but only for freight forwarders and customs brokers. Since this rate is below that shown on the www.wesccon.com website, to register at this reduced rate, call Cesar at 202 783 3333.


FMC Official Claims Broad Opposition to Proposed Changes to OTI Regulations
Thursday, September 26, 2013
Sandler, Travis & Rosenberg Trade Report
Federal Maritime Commissioner Rebecca Dye said this week that the response to an FMC proposal to significantly revise the regulations on ocean transportation intermediaries has been "overwhelmingly" negative. Dye told attendees at the National Customs Brokers and Forwarders Association of America's annual Government Affairs Conference that she believes these amendments would impose new layers of regulation and higher costs on an industry where a large percentage of companies are small businesses.
The FMC's advance notice of proposed rulemaking sets forth a number of potential changes to the regulations on the licensing, financial responsibility requirements and duties of OTIs that the agency has said are intended to adapt to changing industry conditions, improve regulatory effectiveness and transparency, streamline processes and reduce regulatory burdens. But Dye said these changes are not a priority for the regulated industry, which would rather see the FMC address the inflexibility of negotiated service arrangement filing requirements and the need to eliminate tariff publication and enforcement requirements. She also argued that the FMC has not made a strong enough case that the changes are needed to avoid public harm.
Dye said that more than 80 comments on the ANPR have been submitted, that most of them are negative and that many of them "make the Commission appear out of touch with the commercial realities of the industry." She therefore called for the establishment of an advisory committee on OTIs that would provide the FMC with periodic advice on commercial practices and concrete problems faced by the industry. She also supports a complete reexamination of the FMC's OTI program to determine which existing requirements can be streamlined or eliminated to promote economic growth.



Peter Friedmann
Pacific Coast Council of Customs Brokers and Freight Forwarders Assoc. – The PCC
1120 G Street, NW, Suite 1020 Washington, D.C. 20005
tel: 202-783-3333 fax: 202-783-4422
ourmanindc@federalrelations.com


***********************************************************************************************************************************

September 25, 2013
CPSC SAFETY ACADEMY

Please see the below link to view the attachment for the CPSC Safety Academy, 2013
http://www.cbiffaws.org/docs/CPSC_9-18-13_B.pdf

For the online presentation, please visit: http://www.slideshare.net/USCPSC/
***********************************************************************************************************************************

September 24, 2013

CBP TIN: 09/24/2013, 13-22
Closing of Konoike Pacific (K-Pac) Centralized Examination Station (CES)
Located at 2602 Port of Tacoma Road, Tacoma

US Customs & Border Protection (CBP), Area Port of Seattle has been notified by K-PAC that effective October 31, 2013 the current CES facility located at 2062 Port of Tacoma Road in Tacoma, Washington will close.
On or about October 1, 2013 CBP will commence referring cargo arriving in Tacoma and held for CBP examination to other operational CESs in the area. The final day for acceptance of CBP exam-designated cargo to the K-PAC facility will be on Thursday, October 18, 2013. CBP will conduct all final processing and release of cargo on Friday, October 18, 2013 and will vacate the facility shortly thereafter, but no later than October 31, 2013.
Effective October 18, 2013, frozen food shipments or cold perishable cargo that require special handling may/should be coordinated with CBP Agriculture/Advanced Targeting Unit (ATU) at 206-553-1135 (extension 3) as options for cold storage may have changed or may vary.
Questions related to this Notice may be directed to Acting Assistant Port Director Michael Urbick at 206-553-4616 | michael.urbick@cbp.gov

Sent 09/24/2013, from the office of Seattle Area Port Director, Mark W. Wilkerson


************************************************************************************************************************************

September 6, 2013
Terminal 46 - Port of Seattle: Hanjin Shipping empty receiving notification
Effective Tuesday, September 10th Hanjin Shipping 20' standard empty containers will not be accepted at Terminal 46 and must be returned to Terminal 18.

Please contact Ben Lowery for additional information: (480) 927-3778 or blowery@us.hanjin.com

************************************************************************************************************************************


September 5, 2013
From the CRCBFA:
FMCSA & Map 21: Liabilities for Customs Brokers, Freight Forwarders, and Surface Transportation Providers
Wednesday, September 18, 2013

Sheraton Portland Airport Hotel ? Seminar: 8am - 11:30am
8235 NE Airport Way, Portland, OR 97220 ?Lunch: 11:30am - 1pm

Terry Cummings from Roanoke Trade Services and attorney Cameron Roberts of Roberts & Kehagiaras LLP will discuss what Custom Brokers and Freight Forwarders should know about the recent changes to the FMCSA (Federal Motor Carrier Safety Administration) and Map 21 laws. These changes impact ourr liabilities whenever a surface transportation company is hired.
It'd be difficult to find two more knowledgeable people in the entire United States regarding this topic and we will have them here, together, in Portland. Don't miss your chance.

Among the topics to be discussed:
What do the regulations state?

How do they affect you?

What are your present liabilities with your present business processes?

Do you have the proper authority to do what you are currently doing?

Recommendations on how to lesson your liabilities

How much liability have I assumed by issuing a delivery order or pick-up order to my surface transportation provider?

Examples of legal court cases and precedence set by them

What relationship should you have with your surface transportation provider

Contracts? Why are there so many, many pages, and so different than what we are used to seeing in the import/export world?
Cost $100.00 (includes both seminar and lunch)
Email registration to Becky Watkins at Becky.Watkins@GeoSBush.com.
** If pre-payment is not made then members will be assessed an additional $5.00 accounting.

************************************************************************************************************************************




August 29, 2013
NCBFFA Educational Institute announce changes to the 2013 Harmonized Tariff Schedule

CSMS# 13-000428 - HSU 1304 - Changes to the 2013 Harmonized Tariff Schedule of the United States

08/27/2013 11:21 AM EDT

Harmonized System Update (HSU) 1304 was created on August 26, 2013 and contains 4,478 ABI records and 24,686 harmonized tariff records.

This update contains modifications made as a result of the Cotton Board Rules and Regulations: Adjusting Supplemental Assessment on Imports (2013 Amendment). This document can be found in the July 2, 2013 Federal Register, Vol. 78, No. 127.

Adjustments required by the verification of the 2013 Harmonized Tariff Schedule (HTS) are also included.

The modified records are currently available to all ABI participants and can be retrieved electronically via the procedures indicated in the CATAIR. For further information about this process, please contact your client representative. For all other questions regarding this message, please contact Jennifer Keeling via email at Jennifer.Keeling@dhs.gov.

Source: U.S. CBP Automated Broker Interface

************************************************************************************************************************************



August 28, 2013
Roanoke: ISF Enforcement Summary

Paul Kwiatkowski has shared a summary from Roanoke that addresses ISF Industry Concerns, the CBP Response, as well as the Surety Comments on those concerns. The informative link can be found below:
http://ci41.actonsoftware.com/acton/rif/5777/s-0002-1308/-/l-0007:542/l/archiveMsg
?************************************************************************************************************************************


August 27, 2013
The CBIFFAWS congratulates Ms. Samantha Pate as the 2013 WESCCON Scholarship winner!

AVALON ANNOUNCES WINNERS OF 2013 WESCCON SCHOLARSHIP ?

CHICAGO (Tuesday, August 27, 2013) - Avalon Risk Management is proud to announce the winners of the annual WESCCON Scholarship, part of the Pacific Coast Council of Customs Brokers and Freight Forwarders Association's (PCC) scholarship program.
The scholarship will allow five (5) industry members of PCC to attend the 33rd Annual Western Cargo Conference – WESCCON 2013 held at Rancho Las Palmas Resort & Spa in Rancho Mirage, CA on October 17-20. The scholarship funds provided by Avalon will be used to cover the cost of airfare and accommodations at the Rancho Las Palmas Resort. The PCC also waives the conference registration fee for scholarship recipients.
To qualify, candidates must have had a minimum of 2 years experience in the logistics industry and have never attended WESCCON. To apply, candidates needed to submit an application and agree to submit an essay after attending WESCCON summarizing their experience at WESCCON and explaining how their attendance will benefit them and further their career goals. Avalon works closely with industry associations to support education, awareness and compliance.
"One of Avalon's core values is personal growth and knowledge, we enjoy partnering with WESCCON to provide this scholarship award and take pride in the new talent it helps brings to the industry," stated Lisa Gelsomino, Avalon's President/CEO who presents the scholarship awards at WESCCON each year. Avalon is proud to help members of our industry grow through furthering education, this year's winners are:
- Jonathan Z. Orozco, San Diego Customs Brokers Association
- Robert Hoxha, Columbia River Customs Brokers & Forwarders Association
- Jeanne Clark, Los Angeles Customs Brokers & Freight Forwards Association
- Nathan J. Reed, Customs Brokers & Forwarders Association of Northern California
- Samantha Pate, Customs Brokers & Int'l Freight Forwarders Association of WA State
Victoria Lane, President of the PCC also stated, "The Pacific Coast Council extends it gratitude to Avalon Risk Management for providing the scholarship to our industry. This is a wonderful opportunity for our industry professionals to dip into the wellspring of knowledge provided by this excellent conference. Congratulations to all the winners!" WESCCON is the premier event for the international trade community with over 280 attendees, don't miss this opportunity to learn from the industry experts, online registration is available at www.wesccon.com.
Avalon Risk Management provides insurance and surety solutions to the transportation and logistics industries. Local service is provided through ten offices in major U.S. port cities and Toronto, Canada. Products include: Bonds, Marine Cargo Insurance, Professional Liability, Property & Casualty, Executive Risk and specialty auto programs including Truck, Courier and Paratransit.